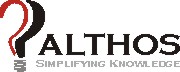 TeleCom Dictionary is a free tool to get technical definitions and lookup industry terms from more than 11,000 terms, acronyms, and definitions.
Signaling System 7 - SS7

more details
Search Telecom Dictionary

Service Switching Point - SSP
Service switching points are end points that are used in a telecommunication system (such as telephone switches) which can be interconnected to each other by SS7 links. The SSPs perform call processing on calls that originate, tandem, or terminate at that site. SSP may generate or receive SS7 messages to transfer call-related information or may send queries to SCPs to discover how to process a call or service request.

Service Switching Point (SSP) System
This diagram shows the functional parts of an SSP system. This diagram shows that an SSP is part of an end office switching system. In this example, there are three types of systems connected through the SSP; an analog telephone, an ISDN telephone, and a PBX private telephone system. The SSP extracts and processes the signaling information between these devices and the SS7 signaling network. The messages from the SSP are sent to the SS7 network on the Access link (A-Link).

SS7 Books

more details


Signaling System 7 - SS7




This book explains the operation of the Signaling System 7, and how it controls and interacts with public telephone networks and VoIP systems. SS7 is the standard communication system that is used to control public telephone networks. In addition to voice control, SS7 technology now offers advanced intelligent network features.





$34.99 Printed, $29.99 eBook