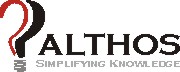 TeleCom Dictionary is a free tool to get technical definitions and lookup industry terms from more than 11,000 terms, acronyms, and definitions.
Signaling System 7 - SS7

more details
Search Telecom Dictionary

QSIG
QSIG is a peer-to-peer signaling standard that enables call setup between voice-enabled equipment made by different manufacturers. QSIG is also known as Private Signaling System No. 1 (PSS1) and falls under the auspices of both the European Telecommunications Standards Institute (ETSI) and the International Standards Organization (ISO). In addition to QSIG's ability to set up a basic call, supplementary QSIG services specify how calling features, such as line forwarding, call transfer, call forwarding, and many others, can work across different vendors' platforms. QSIG grew out of the Integrated Services Digital Network (ISDN) standard called Q.931.

SS7 Books

more details


Signaling System 7 - SS7




This book explains the operation of the Signaling System 7, and how it controls and interacts with public telephone networks and VoIP systems. SS7 is the standard communication system that is used to control public telephone networks. In addition to voice control, SS7 technology now offers advanced intelligent network features.





$34.99 Printed, $29.99 eBook