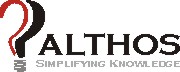 TeleCom Dictionary is a free tool to get technical definitions and lookup industry terms from more than 11,000 terms, acronyms, and definitions.
Signaling System 7 - SS7

more details
Search Telecom Dictionary

Point Code - PC
A code that is assigned to each node (signaling point) in an SS7 network. Point codes can be unstructured 14 bit (ITU) point codes or structured 24 bits (ANSI) point codes. The structured ANSI point codes are divided (hierarchical structure) a network identification, network cluster, and network cluster element (the specific device or assembly). Point codes are transferred in the signaling messages that exchanged between signaling end points and they identify the destination and source of the signaling message. The assignment of point codes is managed by a government agency.

SS7 Books

more details


Signaling System 7 - SS7




This book explains the operation of the Signaling System 7, and how it controls and interacts with public telephone networks and VoIP systems. SS7 is the standard communication system that is used to control public telephone networks. In addition to voice control, SS7 technology now offers advanced intelligent network features.





$34.99 Printed, $29.99 eBook