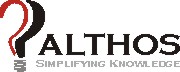 TeleCom Dictionary is a free tool to get technical definitions and lookup industry terms from more than 11,000 terms, acronyms, and definitions.
Signaling System 7 - SS7

more details
Search Telecom Dictionary

Permanent Virtual Circuit - PVC
A permanent virtual circuit is a logical communication path that is manually created for a continuous communication connection. After a permanent communications circuit is established, a data path (logical connection) is maintained.

Permanent Virtual Circuit (PVC) Operation
This diagram shows how a permanent virtual circuit (PVC) is used to allow the transfer of data through a communications network through a pre-established logical (virtual) path. In this example, a PVC is created by programming routing tables in 4 switches before any data is sent. These routing tables assign data transfer connections between input and output channel on each switch. For example, as data from the sending computer (portable computer) is sent into input channel 3 of the first switch, it is transferred to the output channel 5. This process will repeat for any data that is sent from the sending computer to the destination computer. This example also shows that the PVC path remains active even if the portable computer is disconnected for a period of time.

SS7 Books

more details


Signaling System 7 - SS7




This book explains the operation of the Signaling System 7, and how it controls and interacts with public telephone networks and VoIP systems. SS7 is the standard communication system that is used to control public telephone networks. In addition to voice control, SS7 technology now offers advanced intelligent network features.





$34.99 Printed, $29.99 eBook