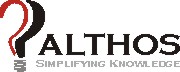 TeleCom Dictionary is a free tool to get technical definitions and lookup industry terms from more than 11,000 terms, acronyms, and definitions.
Signaling System 7 - SS7

more details
Search Telecom Dictionary

Number Portability
Number portability involves the ability for a telephone number to be transferred between different service providers. This allows customers to change service providers without having to change telephone numbers. Number portability involves three key elements: local number portability, service portability and geographic portability. The first part of the telephone number (NPA-NXX) usually identifies a specific geographic area and specific switch where the customer subscribes to telephone service. If a telephone number is assigned to another system (different NXX) in the same geographic area (same NPA), the interconnecting carriers (IXCs) connecting to that system must know which local system to route the calls based on the selected local service providers. In this case, the IXC must look up the local telephone number in a database (called a database dip) prior to delivering the call to the end customer.

SS7 Books

more details


Signaling System 7 - SS7




This book explains the operation of the Signaling System 7, and how it controls and interacts with public telephone networks and VoIP systems. SS7 is the standard communication system that is used to control public telephone networks. In addition to voice control, SS7 technology now offers advanced intelligent network features.





$34.99 Printed, $29.99 eBook