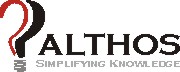 TeleCom Dictionary is a free tool to get technical definitions and lookup industry terms from more than 11,000 terms, acronyms, and definitions.
Signaling System 7 - SS7

more details
Search Telecom Dictionary

Link Status Signal Unit - LSSU
A signal unit (data packet) that contains information about the status of the link (e.g. failure or errors) in which it is transmitted in an SS7 network. This packet is specific to the link and is not transmitted through the network.

link Status Signal Unit (LSSU) Structure
This diagram shows the structure of the LSSU has its SIF value limited to 1 or 2 bytes. This simple structure is used to uniquely identify link test messages that are sent during alignment, out of service, or emergency status conditions.

SS7 Books

more details


Signaling System 7 - SS7




This book explains the operation of the Signaling System 7, and how it controls and interacts with public telephone networks and VoIP systems. SS7 is the standard communication system that is used to control public telephone networks. In addition to voice control, SS7 technology now offers advanced intelligent network features.





$34.99 Printed, $29.99 eBook