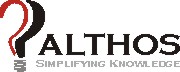 TeleCom Dictionary is a free tool to get technical definitions and lookup industry terms from more than 11,000 terms, acronyms, and definitions.
Signaling System 7 - SS7

more details
Search Telecom Dictionary

Line Information Database - LIDB
A DataStore application program that resides on a service control point (SCP) in the SS7 telephone signaling network and provides validation information for use in alternate billing services, such as telephone calling cards. LIDB data base contains up-to-date records of all working lines, including directory listing name, description of the type of dialing capability subscribed (rotary dial vs. touch-tone), calling card numbers, and other data required for validation services. The acronym LIDB often is pronounced "lid-bee."

SS7 Books

more details


Signaling System 7 - SS7




This book explains the operation of the Signaling System 7, and how it controls and interacts with public telephone networks and VoIP systems. SS7 is the standard communication system that is used to control public telephone networks. In addition to voice control, SS7 technology now offers advanced intelligent network features.





$34.99 Printed, $29.99 eBook