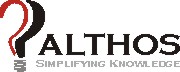 TeleCom Dictionary is a free tool to get technical definitions and lookup industry terms from more than 11,000 terms, acronyms, and definitions.
Signaling System 7 - SS7

more details
Search Telecom Dictionary

Interim Link Management Interface - ILMI
An interim specification that was developed by the ATM forum to allow network management functions between public networks, private networks, and end users. ILMI has some of the capabilities associated with simple network management protocol (SNMP.)

Packet Header Suppression in Data Links
This figure shows how payload header suppression (PHS) can be used to increase the data transmission rate through a communication channel. This example shows how an IP communication session that occurs over an unchanging (circuit switched) wireless data link can use PHS to increase the efficiency (higher data throughput) by removing redundant packet header data. This example shows that when an IP session is setup over a circuit switched connection, the system first identifies that PHS will be used. The system then negotiates for which parts of the header will be changed or removed during transmission (establishes PHS rules). The negotiation associates (maps) the IP communication system to the data link connection and stores the unchanging information at each end of the communication link (the header mask). This diagram shows that for each IP packet that is received, the IP address information and some control information is removed prior to transmitting the packet on the data link (packet compression). When the compressed packet arrives at the receiver, the IP address and packet header information is re-inserted on the packet so the IP data packet is completely recreated.

SS7 Books

more details


Signaling System 7 - SS7




This book explains the operation of the Signaling System 7, and how it controls and interacts with public telephone networks and VoIP systems. SS7 is the standard communication system that is used to control public telephone networks. In addition to voice control, SS7 technology now offers advanced intelligent network features.





$34.99 Printed, $29.99 eBook