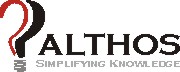 TeleCom Dictionary is a free tool to get technical definitions and lookup industry terms from more than 11,000 terms, acronyms, and definitions.
Signaling System 7 - SS7

more details
Search Telecom Dictionary

Fill In Signal Unit - FISU
An SS7 signal unit message that only contains only error control and delimitation information. This is transmitted when there are no message signal units (MSUs) or link status signal units to be transmitted. The continuous reception of this packet for periods that no messages are sent indicates the link is operation and allows the quality level (error rate) to be monitored.

Fill In Signal Unit (FISU) Packet Structure
This figure shows the packet structure of the FISU in the SS7 system. This diagram shows the FISU packet has a single format structure. This sending of this simple packet structure allows the SS7 network to quickly detect if the signaling link experiences a failure when no other messages are being sent.

SS7 Books

more details


Signaling System 7 - SS7




This book explains the operation of the Signaling System 7, and how it controls and interacts with public telephone networks and VoIP systems. SS7 is the standard communication system that is used to control public telephone networks. In addition to voice control, SS7 technology now offers advanced intelligent network features.





$34.99 Printed, $29.99 eBook