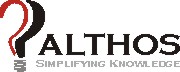 TeleCom Dictionary is a free tool to get technical definitions and lookup industry terms from more than 11,000 terms, acronyms, and definitions.
Signaling System 7 - SS7

more details
Search Telecom Dictionary

Customized Applications For Mobile Enhanced Logic - CAMEL
Customized applications for mobile network enhanced logic is an intelligent network service specification that allows service providers to create custom service applications for mobile telephone systems. CAMEL operates on a "services creation node" in a communication network (such as GSM, WCDMA, or UMTS LTE). Examples of CAMEL applications include time of day call forwarding, multiple telephone extension service, and automatic call initiation on special conditions (trigger).

Customized Applications for Mobile Network Enhanced Logic - CAMEL
There are two key elements in the CAMEL system; the service control function (SCF) and the service switching function. The protocol between these functions is called the CAMEL applications part (CAP). The SSF holds features that are unique to the carrier (outside the normal UMTS feature set). The SCF contains the call processing steps for the advanced features. This figure shows the key functional elements of the CAMEL system.

SS7 Books

more details


Signaling System 7 - SS7




This book explains the operation of the Signaling System 7, and how it controls and interacts with public telephone networks and VoIP systems. SS7 is the standard communication system that is used to control public telephone networks. In addition to voice control, SS7 technology now offers advanced intelligent network features.





$34.99 Printed, $29.99 eBook