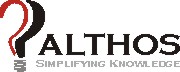 TeleCom Dictionary is a free tool to get technical definitions and lookup industry terms from more than 11,000 terms, acronyms, and definitions.
Signaling System 7 - SS7

more details
Search Telecom Dictionary

Common Language Location Identification - CLLI
A standard code used by telecommunications systems to identify specific locations of a switching office or network element. A CLLI code is composed of 11 alphanumeric characters. The first four characters of the CLLI code are an abbreviated place name. Characters 5 and 6 are state abbreviations. Positions 7 and 8 identify a specific building and 9,10 and 11 represent a particular piece of equipment.

SS7 Books

more details


Signaling System 7 - SS7




This book explains the operation of the Signaling System 7, and how it controls and interacts with public telephone networks and VoIP systems. SS7 is the standard communication system that is used to control public telephone networks. In addition to voice control, SS7 technology now offers advanced intelligent network features.





$34.99 Printed, $29.99 eBook