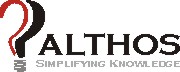 TeleCom Dictionary is a free tool to get technical definitions and lookup industry terms from more than 11,000 terms, acronyms, and definitions.
Signaling System 7 - SS7

more details
Search Telecom Dictionary

Application Service Provider - ASP
An application service provider (ASP) is a company that provides an end user with an information service. An ASP owns or leases computer hardware and software systems that allow one or more users to access information services on or through those computer systems.

Application Service Provider (ASP) System
This figure shows an example of an application service provider (ASP). This diagram shows that an end user is operating a multimedia capable computer that gains access to ASP via the telephone network and Internet service provider (ISP). In this example, the ASP provides weather and airline flight schedule information to the customer. The application service provider owns or operates software on a host computer that is connected to the Internet. The end user is operating web-browsing software over a dial-up data communications channel (a telecommunications service) that enables the ASP to receive and process requests for information services (the application service).

SS7 Books

more details


Signaling System 7 - SS7




This book explains the operation of the Signaling System 7, and how it controls and interacts with public telephone networks and VoIP systems. SS7 is the standard communication system that is used to control public telephone networks. In addition to voice control, SS7 technology now offers advanced intelligent network features.





$34.99 Printed, $29.99 eBook