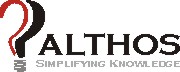 TeleCom Dictionary is a free tool to get technical definitions and lookup industry terms from more than 11,000 terms, acronyms, and definitions.
Signaling System 7 - SS7

more details
Search Telecom Dictionary

A & B Signaling
A & B signaling is a process of transferring signaling information on a digital communication line that involves the stealing of bits from the digital transmission line (called the A & B bits). This is a type of in-band signaling as it steals some of the channel bandwidth for use as signaling messages. When it is used in T1 transmission line, 1 bit of user data from each of the 24 sub-channels in every sixth frame is stolen (discarded) and replaced with signaling control information. The use of A+B signaling reduces the T1 bandwidth from 1.544Mbps to 1.536 Mbps.

SS7 Books

more details


Signaling System 7 - SS7




This book explains the operation of the Signaling System 7, and how it controls and interacts with public telephone networks and VoIP systems. SS7 is the standard communication system that is used to control public telephone networks. In addition to voice control, SS7 technology now offers advanced intelligent network features.





$34.99 Printed, $29.99 eBook